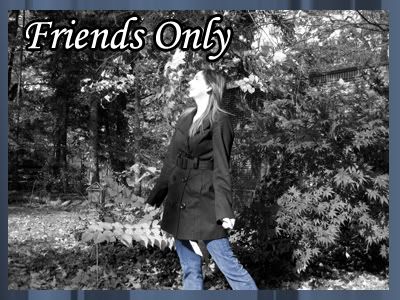 [EDITED 2008/11/11]
~*Rules*~
1~ Please for the love of GOD do NOT TyPe LiK dIs!
2~ Be willing to accept that I may have different veiws than you but it does not make either of us wrong.
3~ Have a certain tollerance level for my love of anime.
4~ Is your journal memes only? Goodbye.
LAYOUT ENTIRELY BY
kimmycat